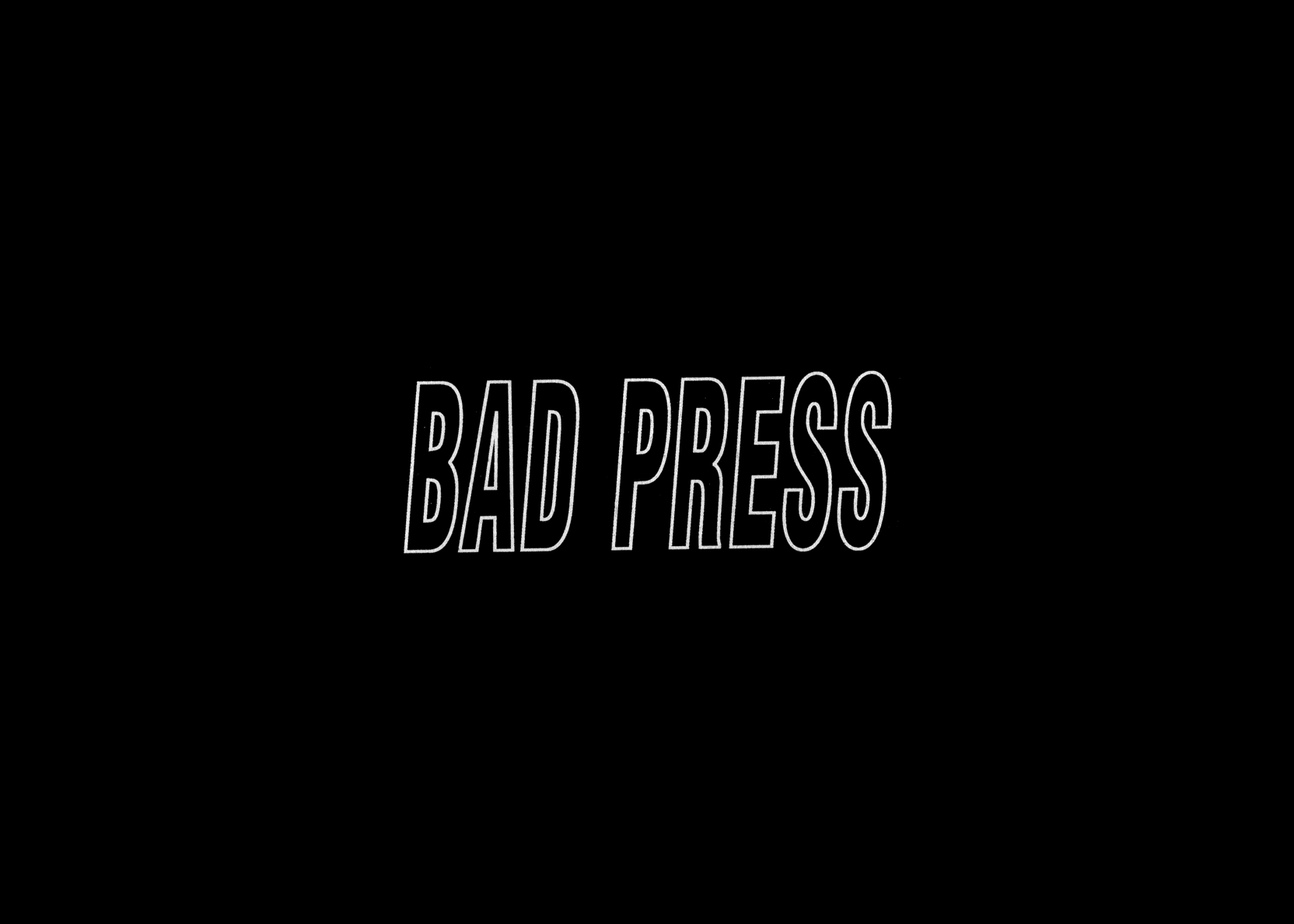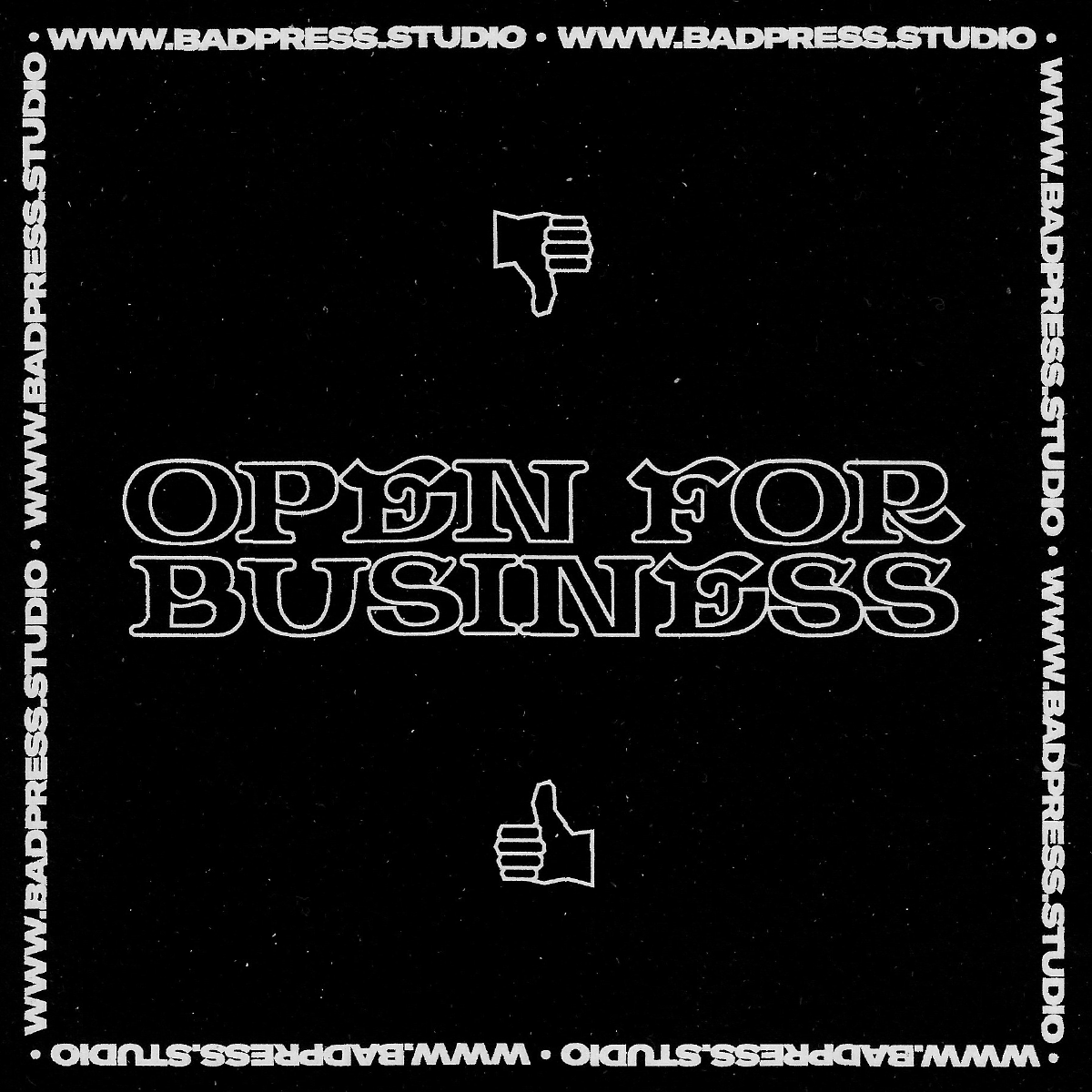 Bad Press
is a Chicago-based publishing collective. We produce printed matter and exist as an accessible resource for the local community. Our goal is to help creators bring their concepts to fruition and contribute to growth of Chicago's publishing culture.
I worked with my friends and cofounders,
Sarah Gardner
and
Jared Sawdey
, to develop a flexible brand for our small press. The look and feel is playful and welcoming to those both familiar and unfamiliar with risograph printing. We intentionally chose a variety of typefaces that break the traditional expectations of graphic design. We did this to erase any of our audience's concerns about not having publishing experience, as the risograph is an imperfect printing method. We teach designers how to use the risograph and assist writers with layout and design needs. We understand everyone will need something different from Bad Press, and that variety is what our brand reflects.
Basilica Soundscape 2018
2018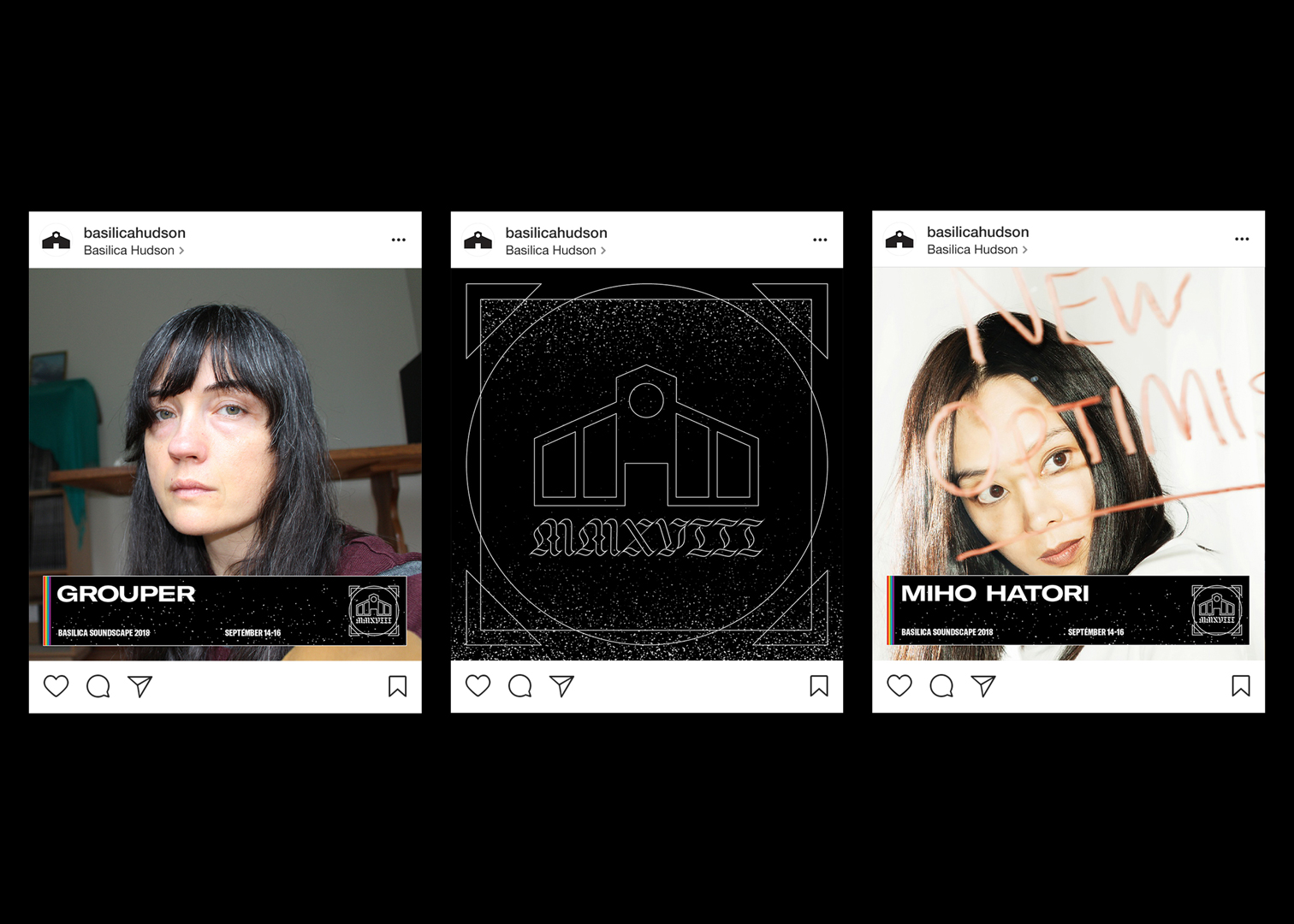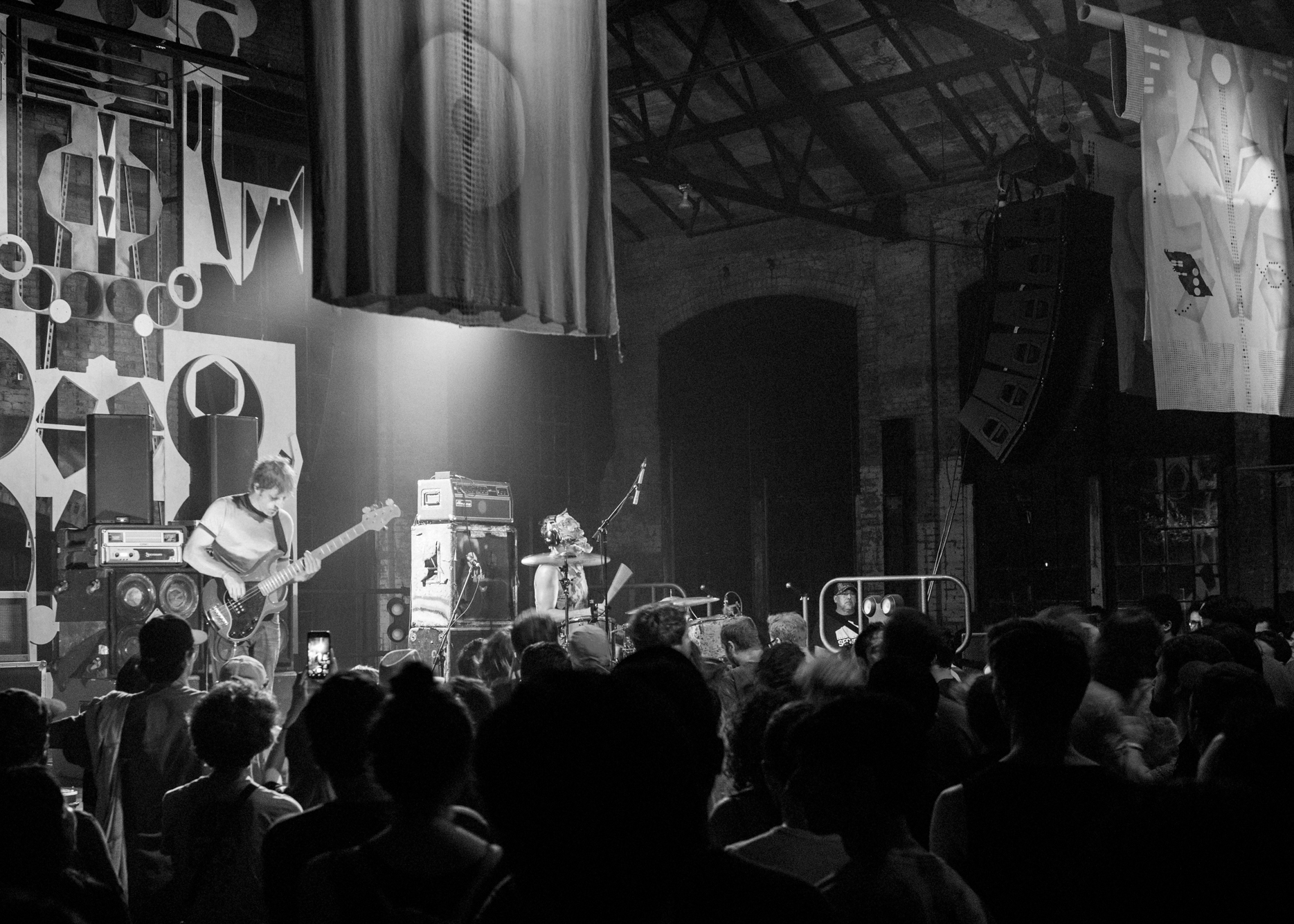 Basilica SoundScape
features live concert performances, conceptual sound performances, author readings, installations, collaborations, curated local vendors and artisans, on-site activities and more, creating an immersive, innovative weekend of art, music, and culture. Basilica SoundScape features a lineup of some of the most innovative and genre-pushing musicians, visual artists and writers working today, with unique collaborations across disciplines. It's located in Hudson, New York at Basilica Hudson — founded by filmmaker Tony Stone, and musician Melissa Auf De Mar.
This year's festival identity uses Mike Renaud's 2017 logotype and icon system. The architecture of the space itself informed the flexible frame system found throughout the collateral.
Collaborators: Basilica Hudson, Brandon Stosuy, Melissa Auf De Mar, Mike Renaud, Alyssa Beers. Designed under Varyer
Chicago Playtest Society
2018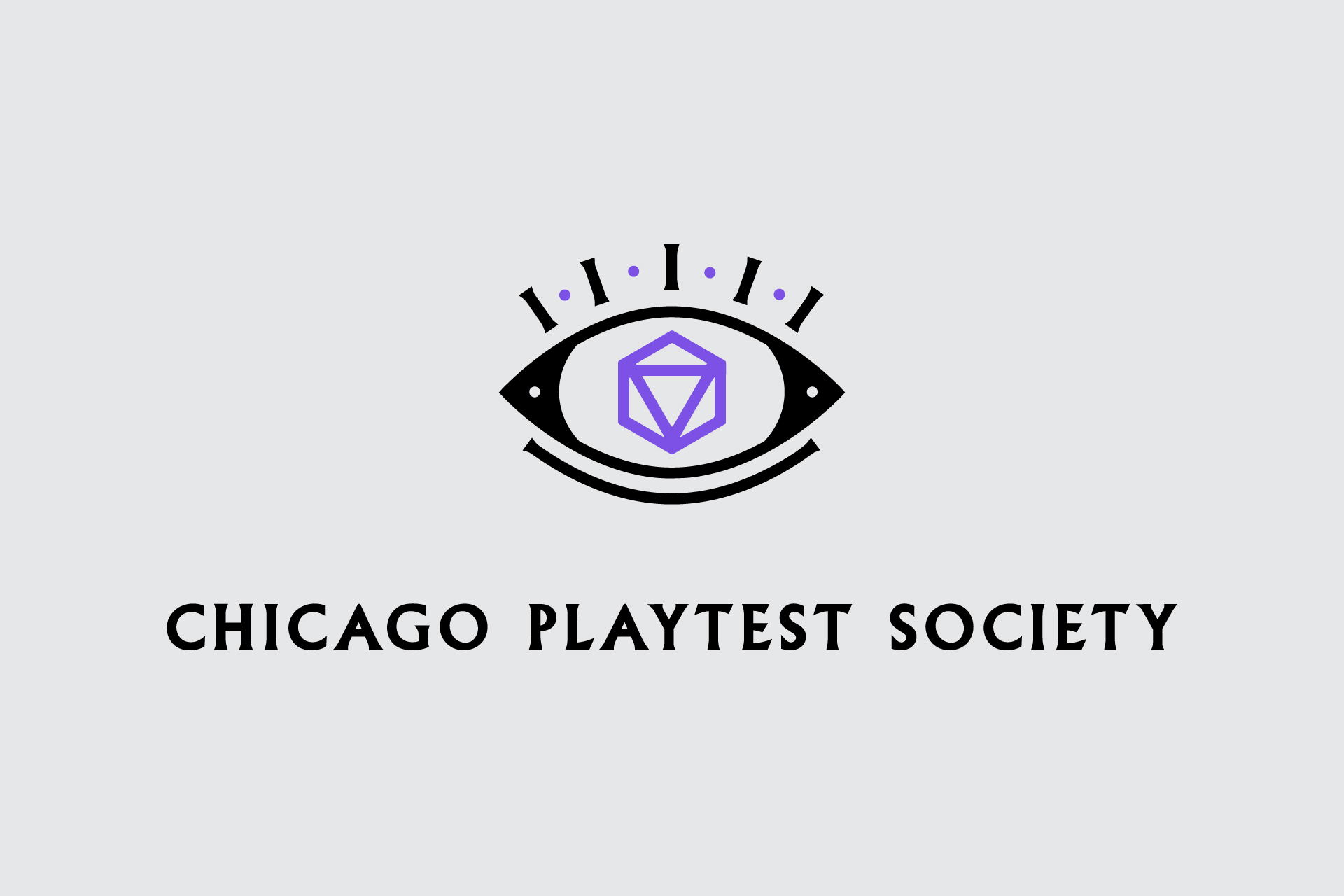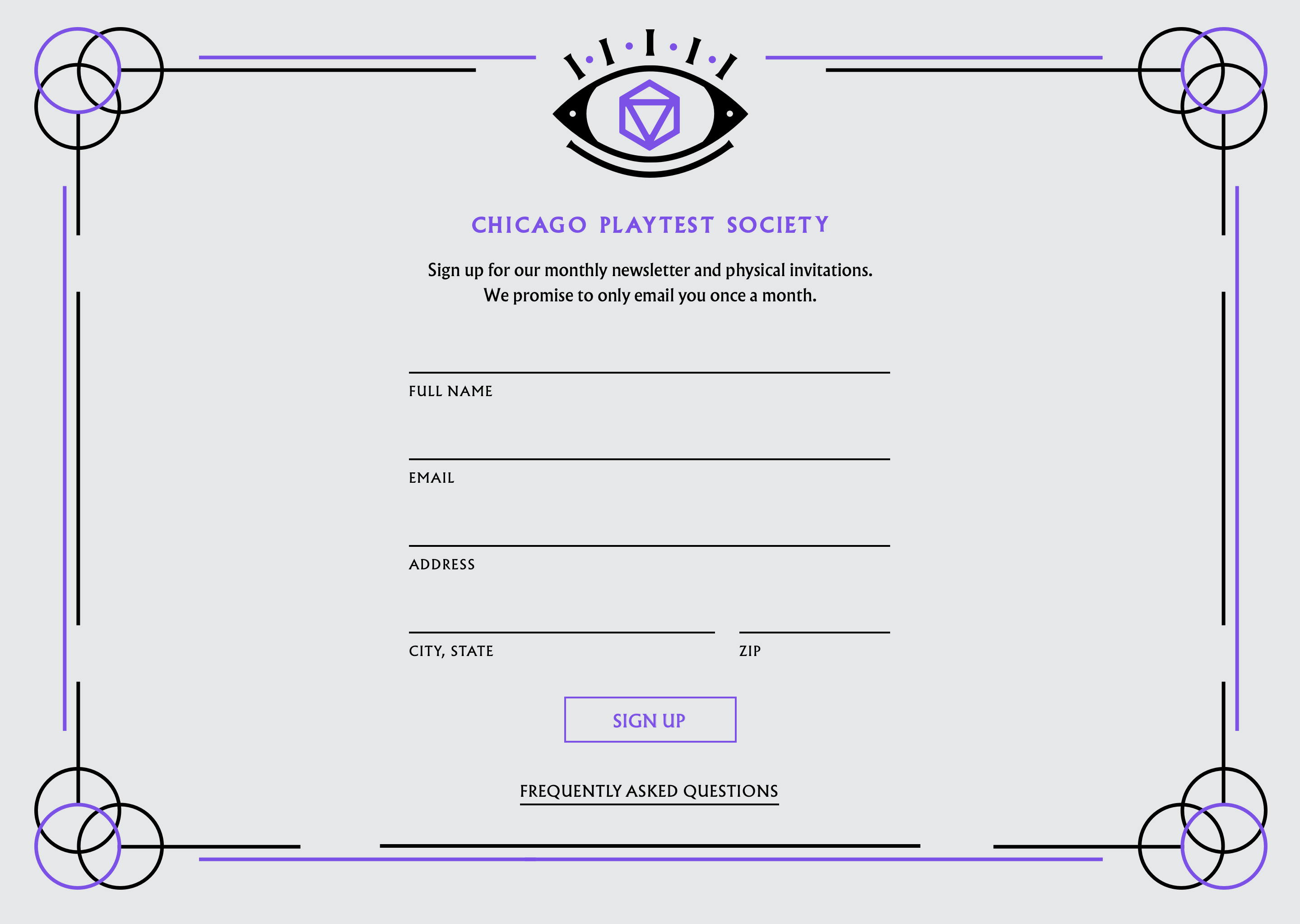 The
Chicago Playtest Society
is an underground dining series. Their goal is to foster a friendly and welcoming tabletop gaming community in Chicago. They believe that food and games have a unique ability to bring people together and create a sense of belonging. All of their events are secret, invite-only, and they never do them again.
Collaboration: Sarah Gardner. Development: Alright Studio. Designed under Cards Against Humanity