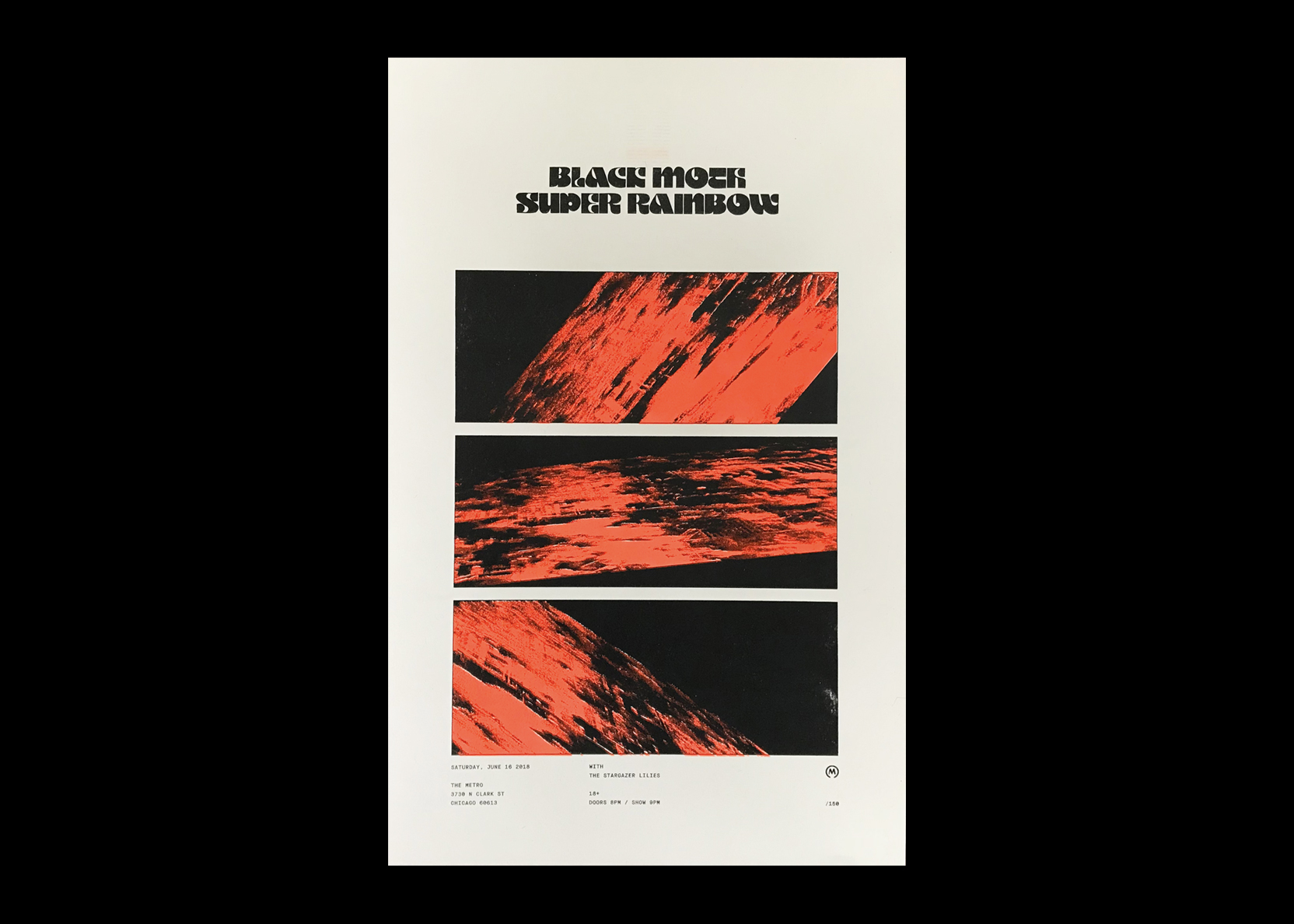 Poster for Black Mother Super Rainbow's show at The Metro in Chicago. Two colorways, Mint and Fluorescent Orange, and Black and Fluorescent Orange. Risograph print. Edition of 150.
Poster for Fred Armisen's Comedy for Musicians but Everyone is Welcome tour. Blue Risograph print. Edition of 200.
Client: The Metro
Basilica Soundscape 2018
2018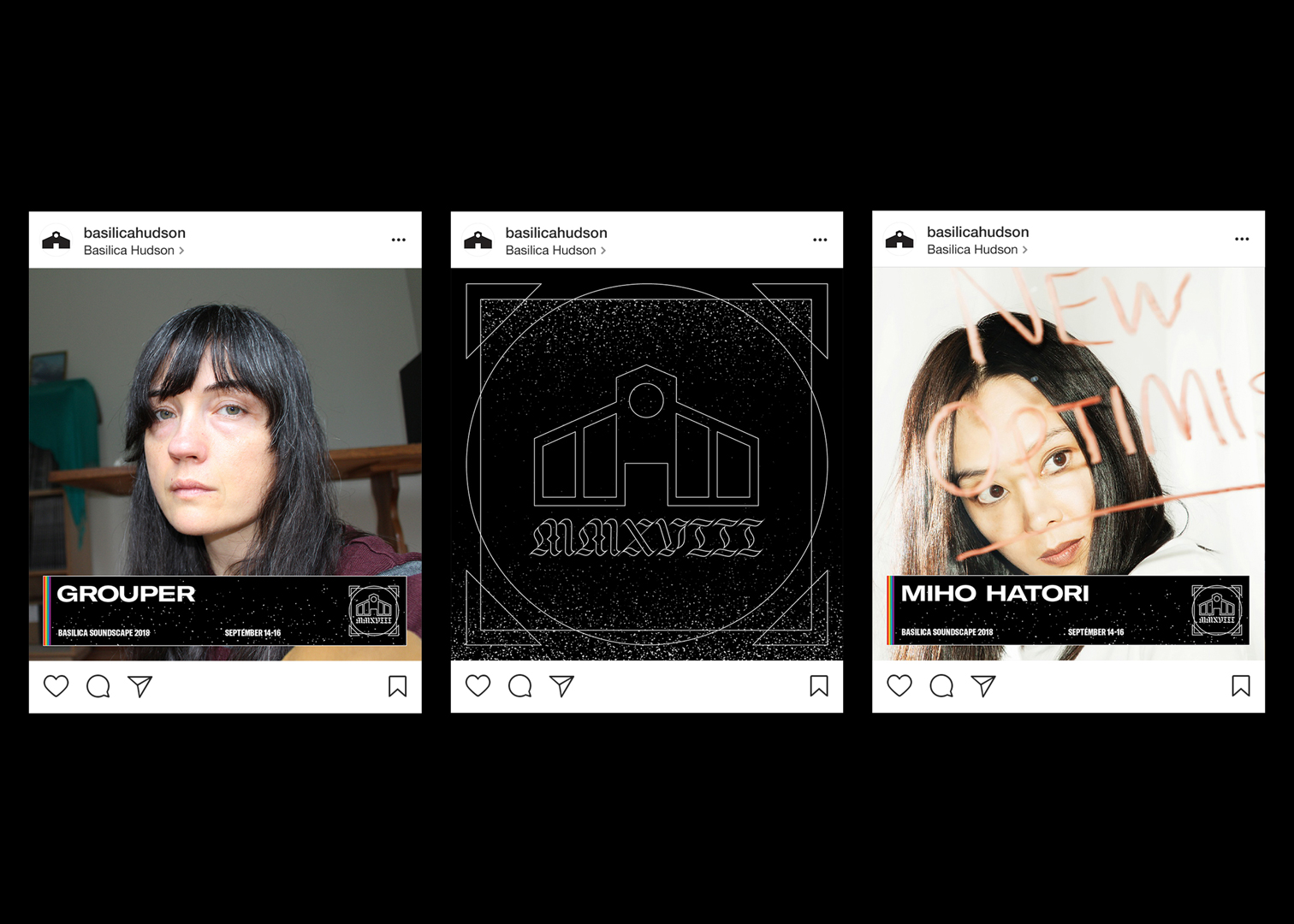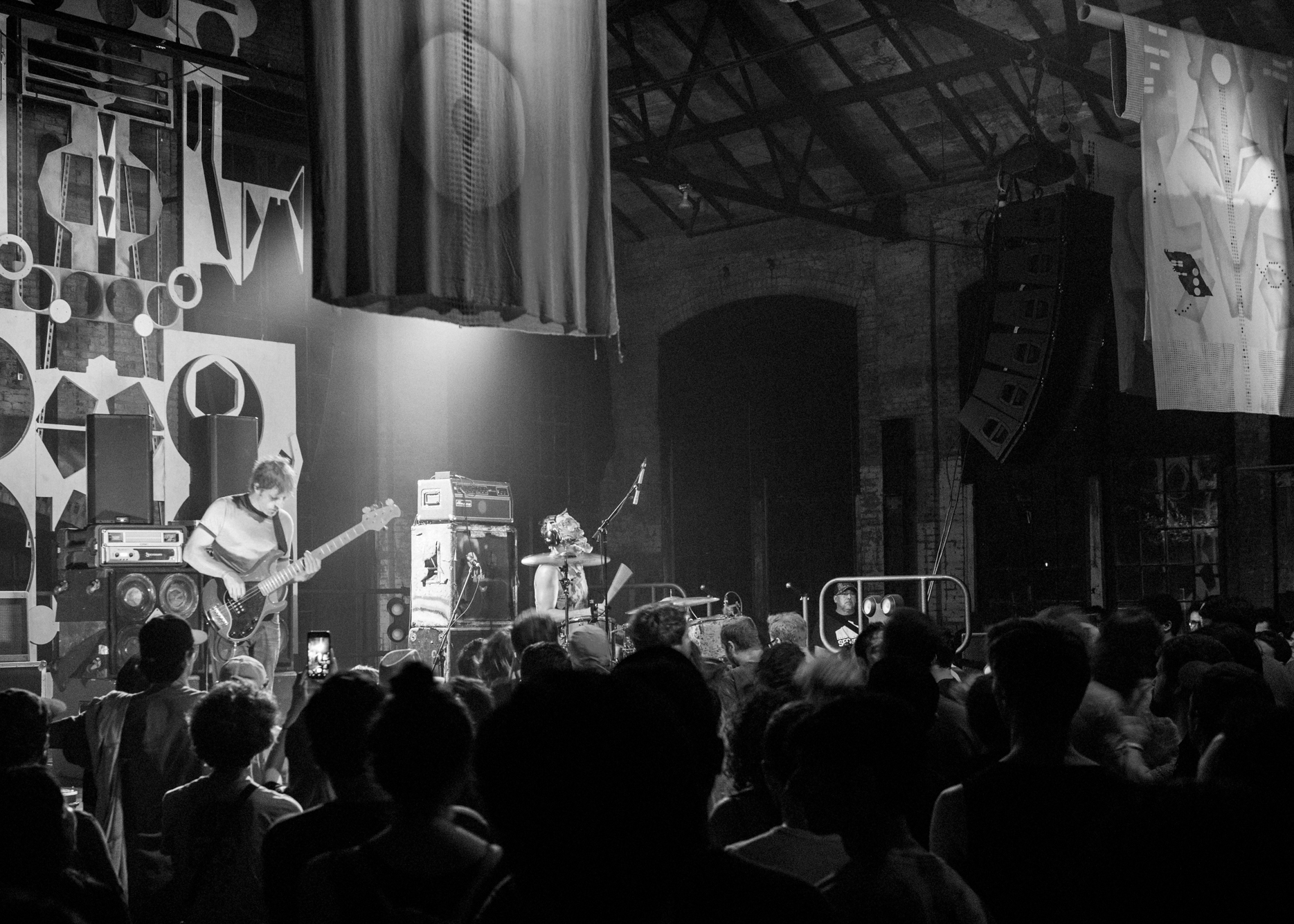 Basilica SoundScape
features live concert performances, conceptual sound performances, author readings, installations, collaborations, curated local vendors and artisans, on-site activities and more, creating an immersive, innovative weekend of art, music, and culture. Basilica SoundScape features a lineup of some of the most innovative and genre-pushing musicians, visual artists and writers working today, with unique collaborations across disciplines. It's located in Hudson, New York at Basilica Hudson — founded by filmmaker Tony Stone, and musician Melissa Auf De Mar.
This year's festival identity uses Mike Renaud's 2017 logotype and icon system. The architecture of the space itself informed the flexible frame system found throughout the collateral.
Collaborators: Basilica Hudson, Brandon Stosuy, Melissa Auf De Mar, Mike Renaud, Alyssa Beers. Designed under Varyer