Cards Against Humanity
2015-18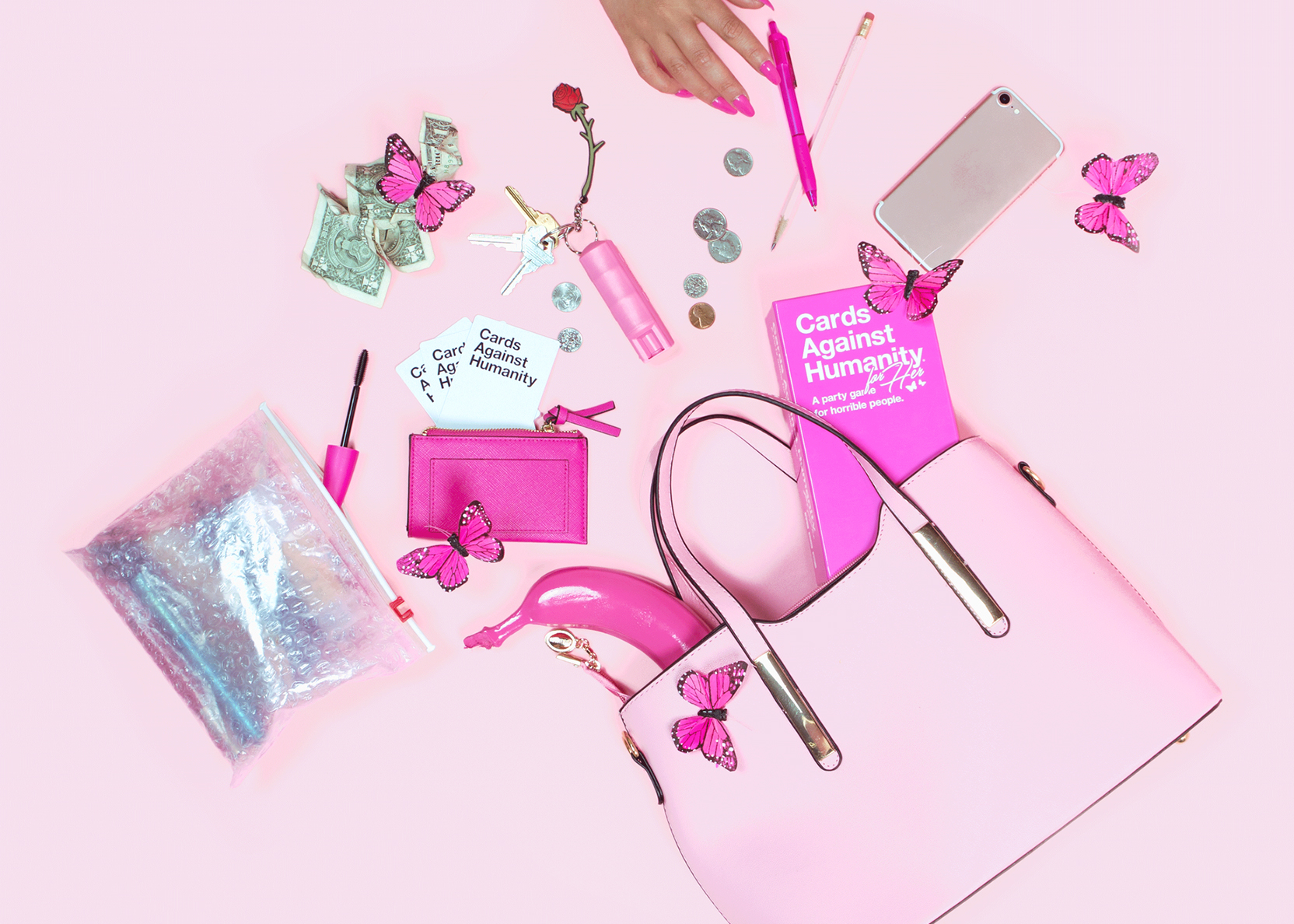 Cards Against Humanity
is a party game for horrible people. Each round, one player asks a question from a black card, and everyone else answers with their funniest white card.
As the Lead Designer at Cards Against Humanity, I was responsible for leading the design team with the creative direction, design, and production for all of the company's products and marketing. We collaborated closely with the company's founders to conceive and execute the creative vision for all projects.
Here's a list of every project I worked on
.
In 2018 we won a
Shorty Award
and a
Clio Award
for the
Cards Against Humanity Saves America
website.
Cards Against Humanity Period Pack
2017
During 2017, the Cards Against Humanity Writer's Room shifted from eight white men to a diverse range of Chicago comedians led by two women. With the company gaining even more of a female voice, we wanted to create a product that was geared specifically towards us. We packaged the cards inside of a maxi-pad, forcing the customer to fully interact with what's considered to be a taboo product. The sickly pink pad wrapper is a nod to the first pads girls receive in their introductory health classes. We worked with Grilli Type to design a very elegant and blunt logotype to go on the wrapper.
Art Direction & Design: Myself, Amy Schwartz, Sarah Gardner. Production: Shari Spiro. Designed under Cards Against Humanity