Dream–reality confusion (DRC) is a difficulty or an impossibility to determine whether an event or an experience took place during wakefulness or if it was the content of a dream. […] Individuals prone to DRC—in comparison with those who rarely or do not at all experience DRC—more often experience various sleep-related phenomena, and they also have higher neuroticism, thinner boundaries, higher dream recall frequency, and more involved attitudes toward dreams."
(Source: The Phenomenology of Dream-Reality Confusion: A Quantitative Study.)
TL;DR: I designed this while I was depressed and playing a lot of Kingdom Hearts.
Dream Eater was a part of JUMBO MUMBO, a group art show that aimed to find things that are bigger than they should be.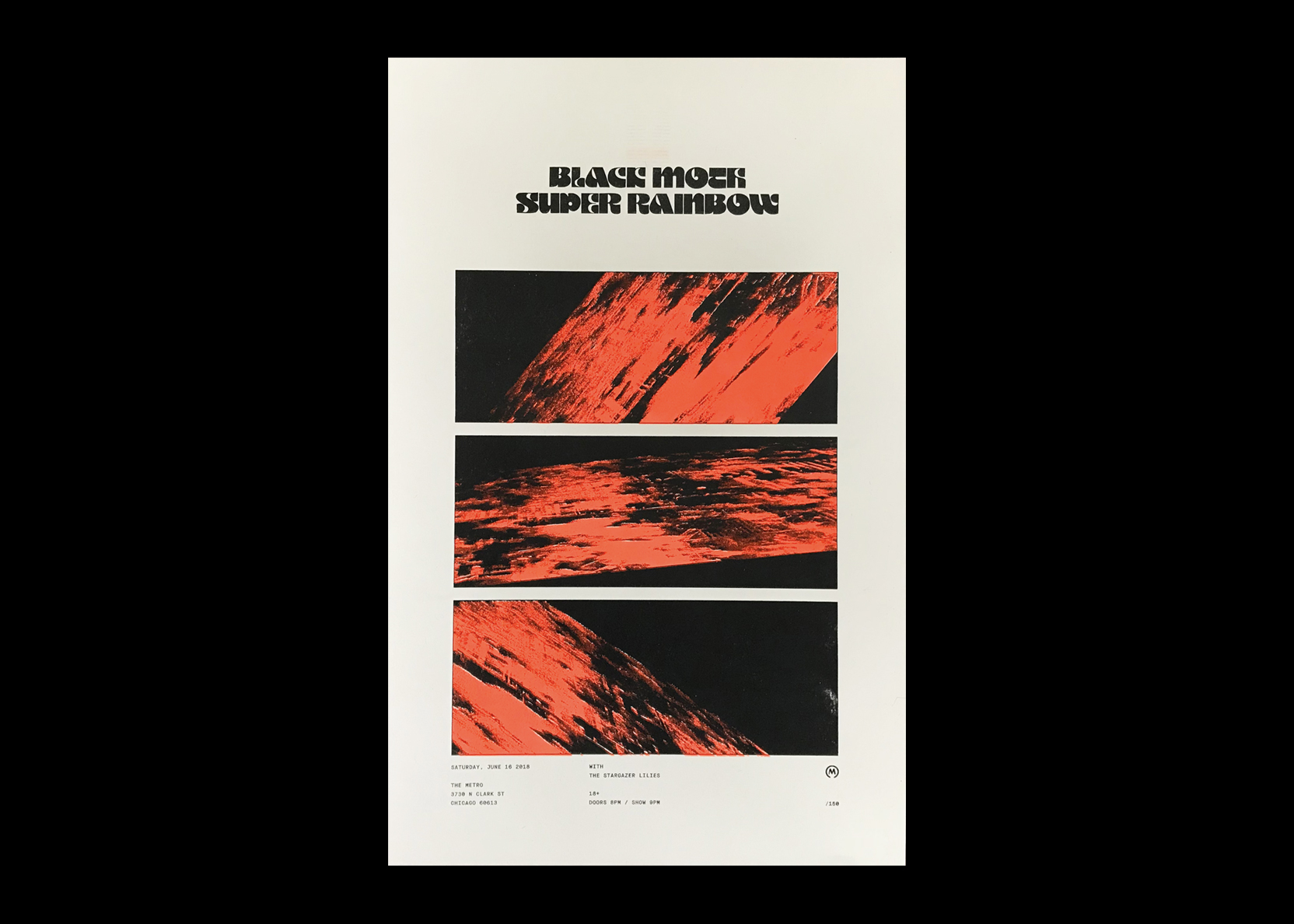 Poster for Black Mother Super Rainbow's show at The Metro in Chicago. Two colorways, Mint and Fluorescent Orange, and Black and Fluorescent Orange. Risograph print. Edition of 150.
Poster for Fred Armisen's Comedy for Musicians but Everyone is Welcome tour. Blue Risograph print. Edition of 200.
Client: The Metro